Bringing Hope to Millions with a Patent-Pending, Non-Drug Treatment for Alzheimer's
The Easy to Use, Non-Drug Approach to Treating the Cause of Memory Loss
Now, as easy as putting on glasses, Alzheimer's sufferers can improve cognitive functions in the brain related to the disease by up to 50% with MemorySPEX™ in the comfort of their own homes, or in any setting, for as little as twenty minutes a day, while allowing them to watch TV, spend time with loved ones, or partake in other normal activity.

Heugenis is a Medical Wearable Technology company whose mission is to bring hope and increase the quality of life to 46 million Alzheimer's sufferers globally through a low-cost, non-drug appliance, while putting unprecedented control in the hands of patients and doctors.
Leveraging cutting-edge research proven in clinical trials to improve cognitive functions in the brain related to the disease by up to 50%, we are launching our patent-pending flagship product MemorySPEX™ direct to consumers across the global marketplace in 2019.
A Safe and Effective Treatment for Alzheimer's
There are currently no effective treatments for Alzheimer's disease. Drugs are clearly not the answer; they're expensive and they don't work. Groundbreaking research is advancing treatment options in a historic way. Our new product MemorySPEX makes this groundbreaking research available for the first time to millions globally who are desperate for relief from fear, emotional suffering, and the intense financial strain of Alzheimer's disease.
Decades of research by prominent universities has successfully shown that stroboscopic therapy increases cognitive functions, and new research out of MIT has shown that it can reduce the effects of Alzheimer's disease by up to 50 percent. NASA developed stroboscopic therapy to treat space sickness in astronauts returning from the MIR space station and world-class professional athletes have been recently using it to sharpen their brains and their game. Now MemorySPEX brings this new technology to 46 million Alzheimer's sufferers globally, providing the consumer with the choice to try our safe, non-drug and non-invasive therapy under the supervision of their doctor's care and in concert with existing drug regimens, without a prescription.
Each pair of MemorySPEX will connect via Bluetooth to our custom-designed smartphone app to record the user's time and length of treatment, then upload this information to our web-based Doctor-Patient Portal, or MemorySPEX Portal™, allowing personal physicians the ability to monitor, measure and custom-tailor their treatment protocol in partnership with our platform's AI 'decision support system,' providing patients, loved ones, and caregivers proof that they are getting the care they need, while delivering measurable results that can change the lives of millions.
Proof it Works
MemorySPEX can not only record patient's data to our MemorySPEX Portal for doctor review, it can provide proof it is working through an accessory to our glasses that can measure and report neurological activity in areas in the brain related to Alzheimer's disease, allowing doctors to remotely treat their patients without the need of time-consuming appointment visits and the stress of getting your loved one there.
How Does It Work in LAYMAN'S TERMS?
Certain electrical oscillations (waves) in the neurons' network interaction of the brain are shown to be out of sync in Alzheimer's sufferers. The frequency range of the stroboscopic effect from our MemorySPEX, along with auditory stimulation (at optimal range of 40Hz) produces gamma oscillations (invisible waves from the lenses through the brain) which are shown to reduce the toxic protein accumulation or plaque on the brain by up to 50%, increasing cognitive function and halting the progression of the disease and reversing its symptoms.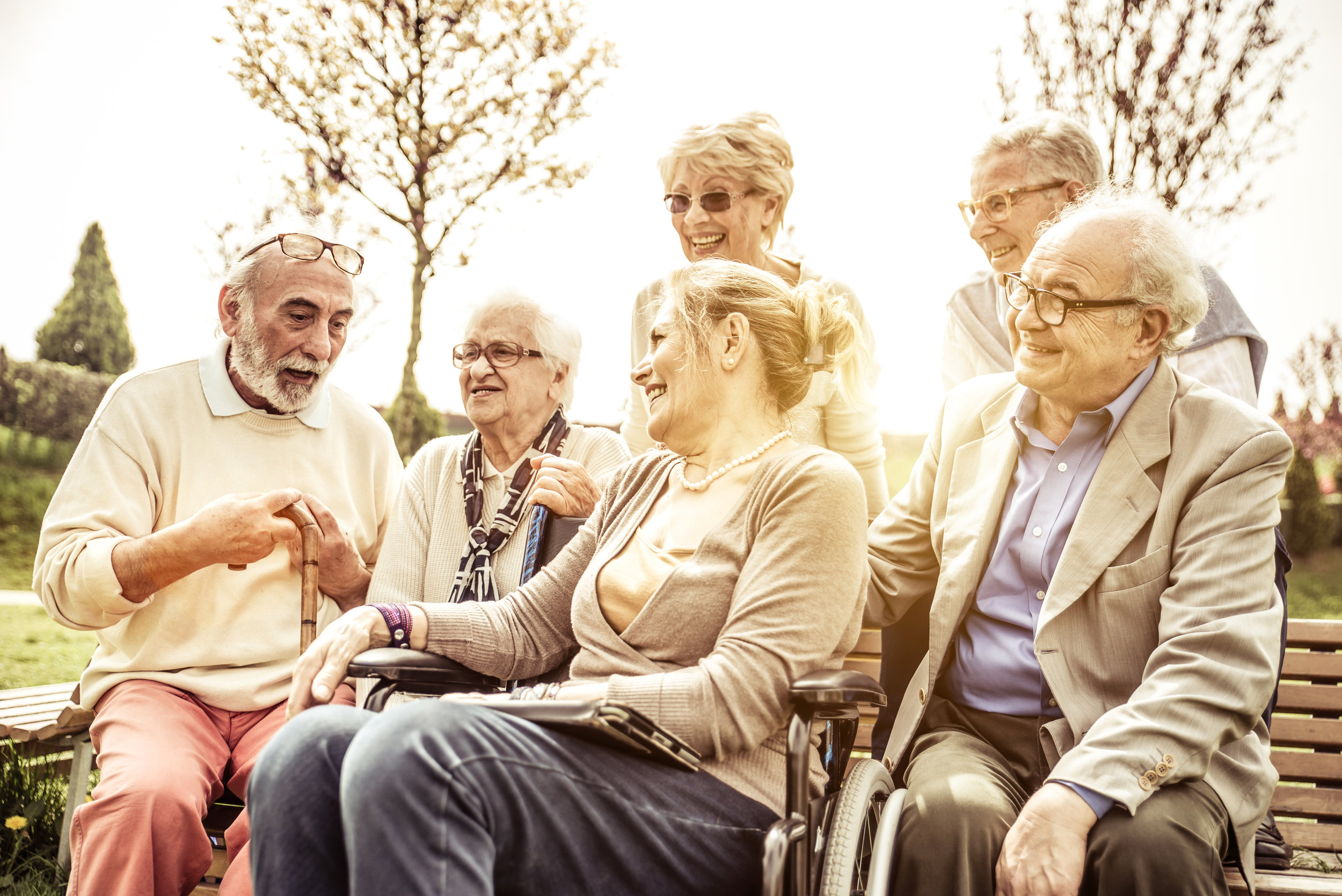 Unlike conventional strobe lights, which emit bursts of flashing lights (an invasive stimuli), MemorySPEX do not emit any type of light whatsoever. In fact, it produces a strobe-like effect by momentarily blocking out natural ambient light (a noninvasive stimuli) in much the same way as blinking does. By using LCD (Liquid Crystal Display) lens technology, MemorySPEX have a functionality of blocking ambient light by electronically switching the lenses from clear to opaque, much like shaded sunglasses. There is no obtrusive light that enters the eyes except natural daylight.
Hope For Millions
There are now 46 million people with Alzheimers disease worldwide and that number is expected to explode to 160 million by 2050. There are 5.8 million Americans living with Alzheimer's Disease in 2019, and 1 in 3 adults in the U.S. will die from Alzheimer's or age-related dementia as our population ages, affecting almost everyone as a patient or a caregiver. There is a desperate plea for an alternative treatment from patients, physicians, caregivers and family members that is rising to a critical pitch.

Alzheimer's disease has become a global epidemic with no end in sight. Besides the heart-breaking personal suffering of patients and their caregivers, its exploding costs will put budget-busting demands on Medicare as the number of sufferers explodes in the next 30 years. The total healthcare costs to society associated with A.D. will reach 2 trillion dollars by 2030, greater than cancer and heart disease.
Two major pharmaceutical companies saw their new drugs fail in stage three clinical testing in the last year; there is nothing new in the drug pipeline for at least seven years. In addition, three pharmaceutical companies abandoned their Alzheimer's drug development programs in 2019 because the benefits of current pharmaceutical treatments no longer outweigh the risks https://www.novartis.com/news/media-releases/novartis-amgen-and-banner-alzheimers-institute-discontinue-clinical-program-bace-inhibitor-cnp520-alzheimers-prevention
The Research behind MemorySPEX
Research out of MIT, published in the medical journal Nature and reported by the National Institute of Health, demonstrates that Alzheimer's disease disrupts the way neurons in the brain synchronize, or the 'gamma rhythm.' Reduced gamma rhythms are due in part to the toxic accumulation of a protein in the brain called Amyloid Beta, or plaque. In clinical studies on mice suffering from Alzheimer's disease, the gamma rhythm was more significantly decreased in a brain region crucial for learning and memory—the hippocampus; the diminished gamma rhythm occurred with the accumulation of amyloid beta, or plaque, which eventually becomes toxic and results in death of neurons in the brain, resulting in memory loss.
The same clinical study showed that stimulating neurons in the AD mice by flashing light at a 40 Hertz range cut plaque levels nearly in half while simultaneously activating genes in brain cells called microglia. Microglia are part of the brain's immune system that eat away amyloid beta. The same remarkable success shown in mice was demonstrated in human patients suffering from Alzheimer's disease in a follow-up study by researchers from MIT. https://www.nia.nih.gov/news/noninvasive-brain-wave-treatment-reduces-alzheimers-pathology-improves-memory-mice
"My wife has been the first in a MIT Alzheimer's trial for 7 months. The 40 hertz treatment worked for my wife and all the other 10 participants. The treatment mitigates the process of plaque destruction, gives the patient a euphoric response and keeps them from going into rest homes. One million people not going to rest homes for one year will save the U.S. about $60 billion every year. MIT does not own 40 hertz any more than GM owns 40MPH. A cheap controller can help 5 million dementia sufferers in the U.S. and their families and we cannot wait for MIT and the FDA to get off their bureaucratic asses." Ed Gleason, husband of Alzheimer's patient Peg Gleason. https://www.alternet.org/2017/12/brain-wave-treatment-alzheimers-promising-first-human-subject-left-behind/
However, for the plaque levels to remain low, the flashing light treatment had to be given over several days versus hours, and once it was stopped, patients saw an almost immediate return to memory loss. Our new wearable appliance MemorySPEX utilizes stroboscopic technology to deliver 40 Hertz stimulation in the comfort of your own home for as little as twenty minutes a day, using noninvasive ambient light to create the same effects of the study's flashing light without the triple seizure risk in susceptible patients, without a prescription, and without dangerous drug interactions, offering patients the possibility to halt and even reverse the symptoms of a heartbreaking disease that currently has no effective treatments.
MemorySPEX use passive, non-invasive stroboscopic lens technology to combat buildup of amyloid proteins in the brain by improving gamma oscillations in the brain, delivering non-invasive stroboscopic stimulation in the 40Hz range. Treatment sessions are for an average of twenty minutes a day, seven days a week through passive use. The stroboscopic effect is created through the synchronized opening and closing of Liquid Crystal Display (LCD) lenses which electronically switch from clear to opaque, utilizing noninvasive ambient light to create the strobe effect, as opposed to invasive flashing lights.
Supporting Research
What follows is just a sample of available supporting research. This is a rapidly evolving field of inquiry with new information published monthly.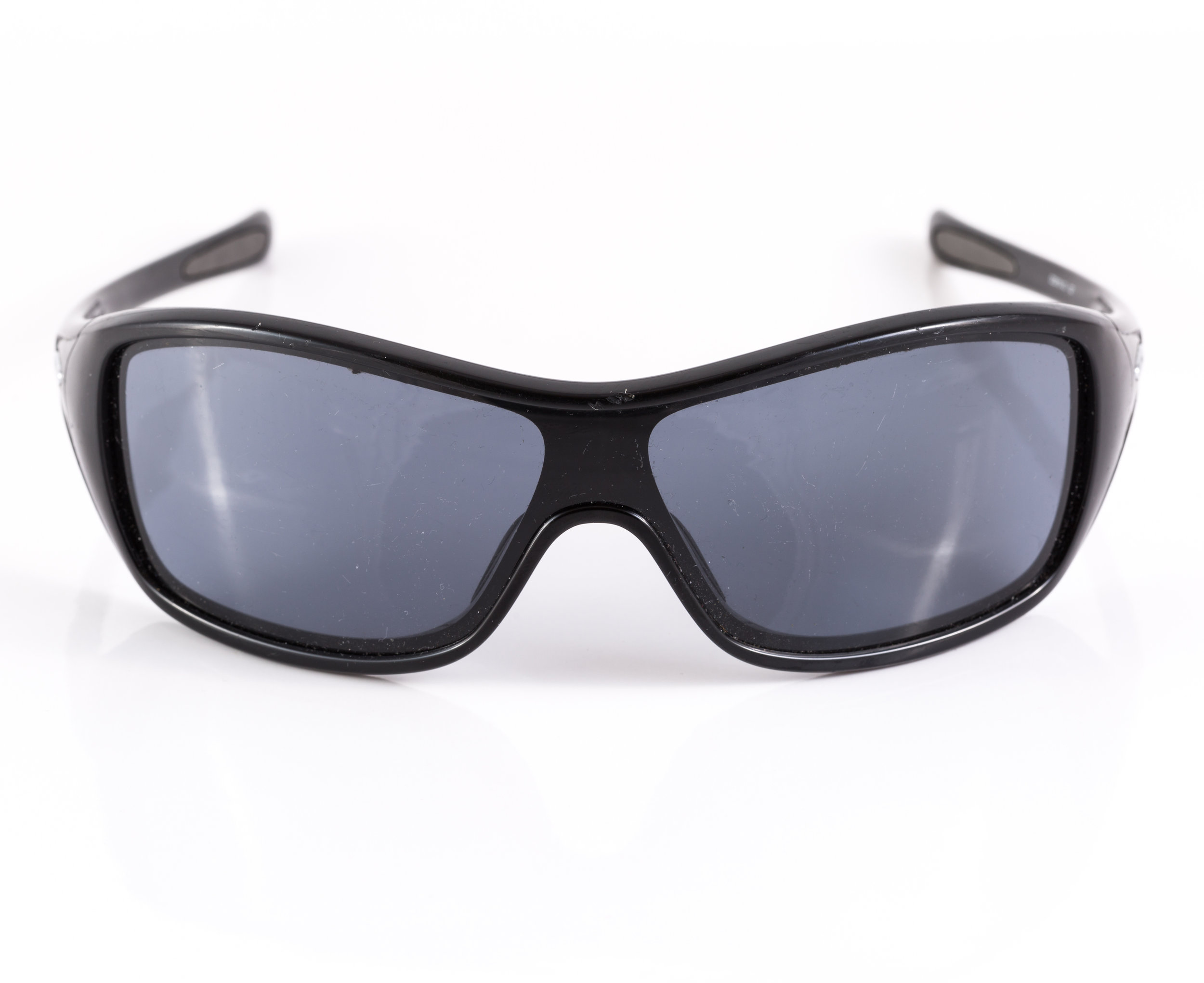 Be the first to use this ground-breaking technology. Pre-order now for a 50% discount and a 100% money-back guarantee.
MemorySPEX is going beyond delivering an alternative treatment through our medical wearable technology, we're also building a 'Doctor-Patient Portal' designed to put unprecedented control in the hands of patients and doctors, while also providing peace-of-mind monitoring for family and caregivers, who suffer almost unbearable worry and guilt as they watch loved ones' crippling decline.

We're committed to bringing a new generation of non-drug related medical solutions direct to consumers on an expedited timeline at a reasonable cost through the rapid-adoption of pioneering research. Our company is built on the past success of our Founders, who have a demonstrated track record for bringing innovative ideas to the global marketplace. Our combined experience spans decades and includes launching, management and growth of national and international businesses, leveraging design, marketing, sales, fiscal management, engineering and operational expertise.
Founder/CEO Kim Lavine has spent over three and a half years in a pioneering role researching and developing consumer, medical and military market opportunities for stroboscopic technology, recognized in major national publications through its adoption by superstar athletes in the NBA and NFL. (https://www.youtube.com/watch?v=_wK-8WhxE9s)
As a result of Ms. Lavine's years of leadership in research and development of consumer, medical and military markets for stroboscopic wearable-tech, MemorySPEX is able to leverage this expertise to fast-track a go-to-market wearable-tech appliance, with a very short timeline for delivery to the consumer marketplace.
Craig is the Chairman, CEO, and Co-Owner of his family's dynamic and successful third generation business. He has led the 86 year-old entity for over 20 years, navigating through numerous acquisitions, the sales of major divisions, and repositioning through the Great Recession, increasing revenues from $16 million annually to over $100 million. He brings skills in leadership, fiscal management, sales, and contract negotiations.
Craig has been involved with numerous startups in services, investment real estate, and technology. He also helped initiate, and continues to lead and advise, urban education, arts, and addiction treatment organizations. He is eager for the opportunity to offer his expertise to such an exciting business with a meaningful purpose of helping those suffering with Alzheimer's Disease.
CTO of AMCHART and AMSYS Blockchain, Chokha has more than twenty years of experience in software development, architecture and design. He is experienced in the areas of Blockchain, AI, Distributed, Scalable and Parallel computing. Chokha leads the development and implementation of AMSYS's blockchain product strategy, AMCHART initiative platform and AMSYS Capital software platform.
Chokha is experienced in successfully running large collaborative customer focused technology teams for global fortune 500 companies and startups, transforming, digitizing and enabling the core business and leveraging key technologies. Chokha was a mentor at Kyyba Xcelerator and was part of the TiE Charter Member and a co-chair for Artificial intelligence track for TiE Midwest region.
Terry Cross has helped many entrepreneurs and investors build substantial wealth through his career on Wall Street and the very early days of the Internet in Silicon Valley, where he was involved in the early formation of such companies as Netscape, Google, Inktomi and Napster. After leaving Silicon Valley, Mr. Cross returned to Michigan where he was instrumental in assisting entrepreneurs in raising a $100 million of funding over ten years from local, national and international resources, delivering billions in returns to investors. He was a member of MIT's Laboratory for Manufacturing and Productivity, Co-Founder of the Michigan Venture Capital Association, Board Member of the Great Lakes Angels, and Board Member of Automation Alley's Entrepreneurial Initiative of Southeast Michigan.